East Coast Computer was founded in 1990.  We assist in providing an all inclusive solution to integrate all platforms on public,  private and hybrid clouds based on your business needs. At ECC we team  with your staff to put it  all together.
---
Why Choose Us
Each technology providerhas a specialty; they also have gaps in their product set. We know those specialties and we know the gaps. No more round pegs in square holes. You will not be a beta test. We are vendor agnostic in our approach and have your success as the center of all of our efforts. We only recommend time tested proven technology. We promote cutting edge technology, not bleeding edge. At ECC the relationship begins at the sale. We specialize  in Cloud and Colocation and are experts in sourcing solutions to better manage your business.  Our team has vast experience in sourcing data connectivity solutions for our clients over; T-1, DS3, IP transit, Private network, MPLS, Wavelength and Ethernet.
What We Offer
We provide affordable, high quality service by using a combination of remote IT management tools, end-user help desk support and local onsite experts. Stop wasting valuable time and money struggling to keep your PCs, servers, email and network services up and running. Discover how our powerful and flexible managed services deliver the reliability and performance you need to manage your computing environment for a predictable fixed monthly fee. We consider exceptional customer service to be the primary tenet of our organization. We pride ourselves in treating clients as we would want to be treated, not just another paycheck for the business. We strive for total customer satisfaction and our track record with clients shows that we meet that goal.
Values
By developing, facilitating and managing business technology solutions on time and on budget, we create value by delivering: world-class, personalized service and technology that fit our clients' needs, innovative and forward thinking solutions that optimize technology investments, and solutions that align with corporate objectives and strategies.
---
Our Partners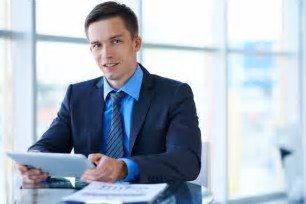 We partner with industry leading vendors to deliver fast, affordable managed services without compromise. Through these relationships we ensure our staff is properly trained to use and support leading technologies that take the hassle out of IT for you.
Specialties
Disaster Recovery
Data Storage
Data Recovery
Data Backup
Business Continuity
Remote Disaster Recovery
Remote Monitoring and Management
E-mail Archiving
Network Security
Anti-Virus
Firewall
Managed Services
Mobile Device Management
VoIP
IBM AS/400